Questions:  Contact Jackie @484-892-1669
or Visit Online Schedule
There must be a minimum of 2 students enrolled in order for a scheduled
class to take place.
Please connect to your MINDBODY app for sig-up status.
Private and Group Sessions Available~
everything "OM"-azing-This class is a special blend of everything OM-azing yoga offers.  In 75 minutes we will experience the relationship between asana and prana vinyasa flow incorporating the love for willPower&grace® and using the aerial fabric for our inversions and connection to the core!
Please bring a mat and water
Vinyasa Yoga flow–"breath synchronized movement."  We will use flowing sequences and sun salutations to warm up the body to reach new levels of strength, power, flexibility and peace in our poses and practice.  Be prepared to work and sweat through "moving meditation" followed by relaxation.
Ages 12-15 are asked to be accompanied by an adult.
$15/Please bring a mat & water
SUN CELEBRATION- Wake up and celebrate your radiant life!
In the spirit of sun salutations, we will increase our flexibility, improve our posture and awaken our soul's creativity.  This class is a devotional practice that warms the body, calms the mind and opens the heart.
$15/Please bring a mat & water
Gentle Flow Yoga- This class is for those who are new to yoga, or for those who want to flow at a slower pace.  Appropriate for absolute beginner students as well as for more seasoned practitioners who want to refresh their understanding of the fundamentals.  Through mindful movement and attention to the breath you will be encouraged to develop a personal awareness of the relationship between breath, body and mind.
$15/Please bring a mat & water
Yoga flow– Combines strength, balance and flexibility in a beautiful flow of asanas creating a mental, physical and spiritual workout.  Great way to end your day!
$15/Please bring a mat & water
Kids Yoga-Take some time for yourself while your little ones burn off some energy.  They will dance and learn yoga poses as they transform into animals and tell exciting stories…all while moving, breathing and laughing.
Ages 3-11
$10 per little yogi/Please bring a mat & water
Aerial Yoga-Let's take our yoga practice to a new height…off the ground! Supported by the aerial hammock, we will explore deeper dimensions of our bodies that can be related directly
into your regular yoga practice and other activities.  This class helps build total body strength with an emphasis on connecting the upper and lower body via the core.  By manipulating the force of gravity we are able to deeply access the joints and muscles and open them in a completely different manner.   After a few classes you can expect to be not only stronger, but far more flexible than ever before.
Please bring a mat & water$15/Hammocks limited to 5
Relax and Restore Aerial Flow-In this class we will slowly flow into poses with the aid of the hammock seeking to achieve physical, mental and emotional relaxation.  The use of the aerial fabric will make it easier for you to maintain balance while relaxing the mind and restoring the body.  Poses will be held for a few minutes.  Come experience some R and R…your body body will thank you~
Please bring a mat and water.
$15 single class/Hammocks limited to 5
Benefits of Aerial Yoga:
Gain fluidity and grace
Attain proper alignment naturally
Decompress the neck and spine
Reduce pressure on the hands, neck, shoulders & joints
Achieve more advanced postures with the support of the hammock
Reach deeper stretches with the help of gravity
Experience the benefits of inversions without risk of injury to the neck or spine
Have FUN while you strengthen & lengthen!

Aerial Yoga101-teaches the basics of suspended inversions and helps the students to familiarize themselves with the aerial hammock apparatus.  Every movement sequence is broken down into simple progressions. This class is paced to suit the needs of the students and to prepare you to attend a regular scheduled Aerial Yoga class.
Please bring a mat & water
At this time available for workshops & privates only

Aerial Yoga for Little Ones-In this lighthearted, challenging session your child will learn how to stretch spin, flip, and strike all sorts of yoga poses while suspended in a low-hanging soft fabric hammock.  Aerial yoga is a safe way to learn coordination and proprioception. Aerial Yoga taps into your child's imagination.  In this one hour session your child will get a sense of what it's like to fly and be free!
Hammocks limited to 5
$35/Private sessions available for ages 3-6
willPower for GirlPower®-
willPower for girlPower®! is a functional, barefoot exercise program based on The willPower Method.
We encourage our students to tap into their willPower physically: through smart, functional exercises – and emotionally: through guided discussion.  willPower for girlPower!®  is a program which teaches girls a balanced approach to getting fit, enabling them to
"Work Smarter, Not Harder".  Our fundamental mission is to educate, inspire and MOVE young women, teaching them to get fit, train efficiently and develop positive philosophies.
We will have discussions to enhance self-esteem and personal confidence.
willPower for girlPower!®  will help girls build healthy habits to last a
lifetime!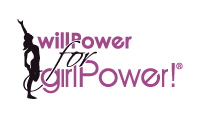 willPower & grace®- is a sweaty dynamic fusion of fitness industry's most popular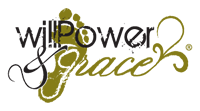 group exercise programs. This workout is an ideal cardiovascular solution for mind-body practitioners. It's equipment-free:   practiced   barefoot,   and  infused  with   positive   strengthening  philosophy. willPower & grace® is not just a class, it is a discipline: an easy-to-follow,  linear, strong and focused program for students of all levels. Over time willPower & grace® will help us stand taller, walk with greater confidence, and function with agility. $15/Mats are not needed for this class…just water! Space limited to 6
---
Address: 304 Frost Hollow Road
Easton, PA 18040
Phone: 484-892-1669
Email: info@om-azingyoga.com